English Heritage sites near Bridlington Parish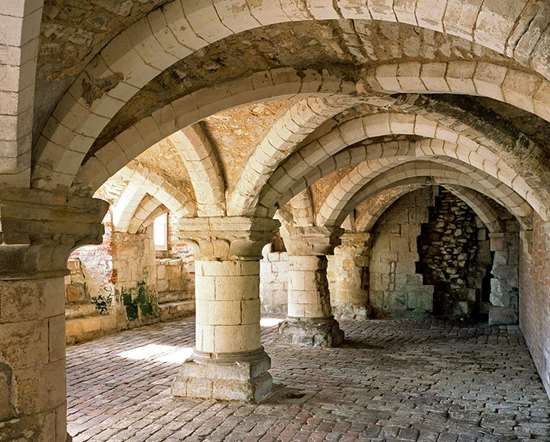 BURTON AGNES MANOR HOUSE
6 miles from Bridlington Parish
A medieval manor house interior, with a rare and well preserved Norman undercroft and a 15th-century roof, all encased in brick during the 17th and 18th centuries.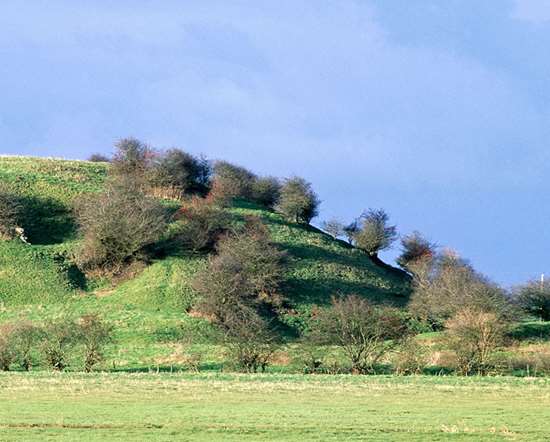 SKIPSEA CASTLE
8 miles from Bridlington Parish
An impressive Norman motte and bailey castle, dating from before 1086 and among the first raised in Yorkshire, with the earthworks of an attendant fortified 'borough'.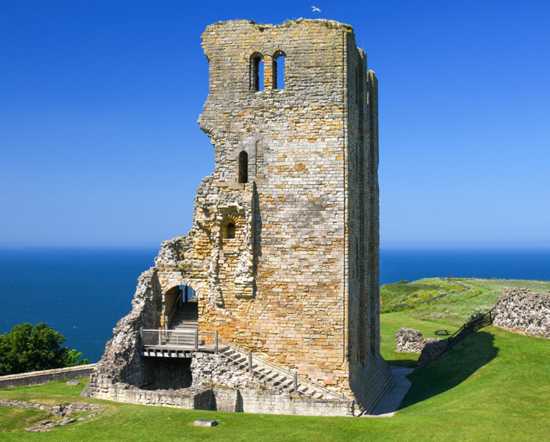 SCARBOROUGH CASTLE
16 miles from Bridlington Parish
With its 3,000 year history, stunning location and panoramic views over the Yorkshire coastline, Scarborough Castle is one of the finest tourist attractions in the North.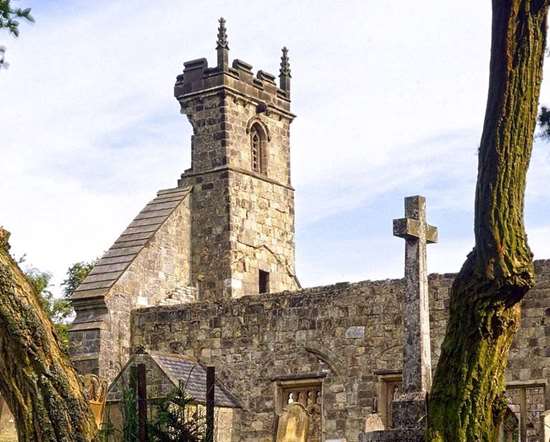 WHARRAM PERCY DESERTED MEDIEVAL VILLAGE
20 miles from Bridlington Parish
The most famous and intensively studied of Britain's 3,000 or so deserted medieval villages, Wharram Percy occupies a remote but attractive site in a beautiful Wolds valley.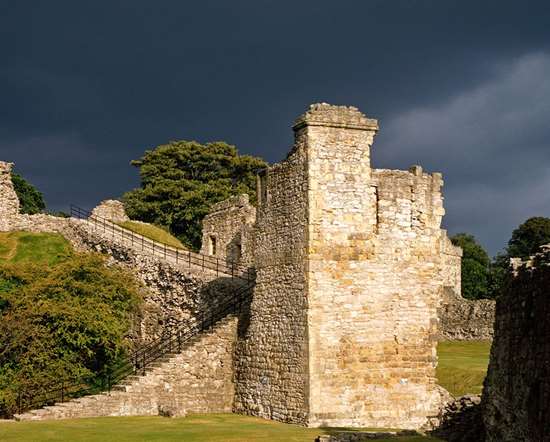 PICKERING CASTLE
26 miles from Bridlington Parish
This splendid 13th century castle was used as a royal hunting lodge, holiday home and stud farm by a succession of medieval kings.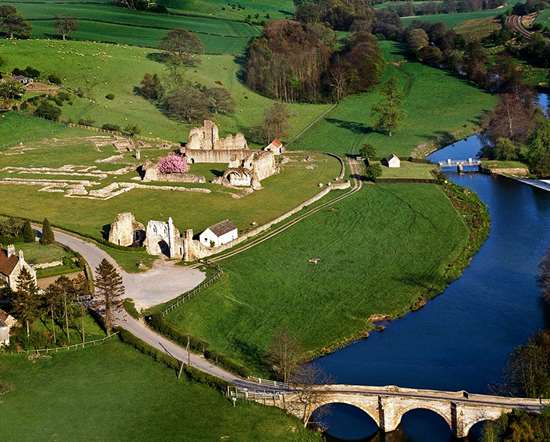 KIRKHAM PRIORY
28 miles from Bridlington Parish
Beautifully placed between the city of York and the town of Malton, the riverside ruins of Kirkham Priory are set in the beautiful Derwent valley near the Yorkshire Wolds.
---
Churches in Bridlington Parish
Christ Church Bridlington

2 Quay Road Bridlington
(01262) 404100
https://ccbn.org.uk/


Our Mission Statement: "Jesus for All"

"We seek to bring all into the transforming power of the Kingdom through the gospel and the Holy Spirit"

Christ Church is a parish Church within the Church of England, serving a town centre parish of 5000 people.

We have a Children and Family Centre providing nursery education for the under fives together with a contact point for families in need of support.

The site includes the Key Centre. It is a multipurpose community learning centre and meeting place. Here we also host a Pastoral Support Centre, Youth activities, training courses and events, seminars and conferences.

For further information please visit our website
Emmanuel

70 Cardigan Road Bridlington York
(01262) 603033
http://www.emmanuelbridlington.org


Emmanuel Church is a friendly Church of England Church community that meets on the south side of Bridlington at 11.00 am every Sunday morning.

Are you on holiday or looking for somewhere to worship on a Sunday?

We are a praying, worshipping community that aims to help everyone to love God, love people and love life.

We are committed to reaching out in mission to the wider community as we share our faith and show God's love in practical ways.

If you would like to meet a member of clergy then please call the vicarage on 01262 229503. And there's always someone friendly to talk to when church is open (at least 10.00 - 11.00 every week day, and usually at lots of other times as well).

We are a diverse community, engaging with the issues and challenges of modern life. We also like to have a lot of fun.

Please check out our website:
www.emmanuelbridlington.org
Holy Trinity

The Promenade Bridlington Hull


We have a friendly and welcoming Church life with many activities and social events. Our services are conducted with the full richness of traditional Anglican ceremonial. All are welcome to join us at any service or occasion. Sunday 11am Sung Eucharist for one hour. Wednesday 10.30am Holy Communion for half an hour.

Residents of this parish wishing to arrange services of Baptism or Holy Matrimony should attend a regular service and speak to the Vicar afterwards.
Priory Church (St Mary)
St Magnus
St Mark
---
Pubs in Bridlington Parish
Albion Hotel
Apollo
Balanco's
Beaconsfield Arms
Bed Bar & Grill
Black Lion
Board Inn
Bridbrewer & Taproom

5 King Street, Bridlington, YO15 2DN
(01262) 674300
bridbrewerandtaproom.co.uk


Converted from a shop this new Micro brewery and taproom serves its different styles of beer either from one of their four hand-pulls, direct from the cask,or from a Beer tap/font as well as having them in bottles. The aim is to serve the b...
Bridlington Belvedere Golf Club

Belvedere Road,Bridlington, Bridlington, YO15 3NA
(01262) 606367


Members golfing club.Open to members and golfing visitors and hotel guests.Private functions are available for nonmembers. Set within the golf-course grounds.
Bridlington Royal British Legion Club

The Willows, Hilderthorpe Road, Bridlington, YO15 3BG
(01262) 400094


Bridlington Royal British Legion Club, Bridlington
Bridlington Victoria Sailors & working mens Club

3 Cliff St, Bridlington, Bridlington, YO15 2NJ
(01262) 605093
victoriasailorsandwmc.co.uk


Working mens club.Membership £7 pa.Prices very cheap.Domino knock-outs Tuesdays.Various entertainment throughout the week.
Brunswick Hotel

13 Manor Street, Bridlington, YO15 2SA
(01262) 672186
bridlingtonhotel.co.uk/


A popular 2 roomed pub with the locals and holiday/ day tripper . Wold Top beers are regular served. Accommodation is available . Lively entertainment can be guaranteed at the weekends until late. Close to the Harbour.
Bull & Sun
Coachman

89-91 Hilderthorpe Road, Bridlington, YO15 3BH
(01262) 401634
thecoachmanhotelbridlington.com/


Popular pub just off the town centre, close to the train station. Rooms are available, see website for more details.
Corner
Dog House

16-18 King Street, Bridlington, YO15 2DQ
(01262) 606776
doghousebridlington.business.site/#detai...


A light airy modern interior, in one of Bridlington's main pedestrianised thoroughfares and close to many of the resort's attractions. Serves one permanent real ale plus two occasional beers. along with a small choice of bottled ales.
Fat Badger
Friendly Forester

1 Marton Gate, Bridlington, YO16 6YS
(01262) 675507
sizzlingpubs.co.uk/findapub/northwest/th...


Popular food pub to north of town centre on local bus routes. Real ale introduced summer of 2015.
G.O.A.T
George
Globe
Harbinger Arms
Harbour Tavern

23 Queen Street, Bridlington, YO15 2SH
(01262) 672657
harbourtavern.com


Situated near the harbour with good views. Ales are from the Marstons portfolio. Popular with locals and holiday day trippers. Prices are very reasonable.
Hilderthorpe Hotel
Hook & Parrot
Kings Arms
Liberty's
Lobster Pot

184 Kingsgate, Bridlington, YO15 3NG
(01262) 601175
lobsterpotpubbridlington.co.uk


A large open plan room where food is served. A separate bar area where to enjoy a beer is away from the dining area. Families well catered for inside and out with a children's play area available in the spacious outside beer garden. Winter...
Londesborough Hotel
Loop
Martonian Inn

35 Jewison Lane, Bridlington, YO15 1DX
(01262) 675179
martonianinn.co.uk


Next to a caravan/camping site. Popular with holiday makers and locals. Area at the bar just for drinking, leading into an open plan family area where light meals can be served. Restaurant leads off from the main entrance where evening mea...
Mermaid
Moon Tap
Nags Head
New Crown Hotel
New Inn

1 Prince Street, Bridlington, YO15 2NW
(01262) 402521
newinn-bridlington.craftunionpubs.com


Traditional pub catering for locals and holiday day trippers alike. Food is traditional pub fayre.Two hand pulls available. Separate room where food is purchased.A slight view of the Harbour and the sea.
Old Ship Inn
Olde Star Inn
Pack Horse
Parade Hotel
Pavillion Bar

Royal Prince's Parade, Bridlington, YO15 2NU
(01262) 671881
jeromes-bridlington.co.uk


A popular venue for entertainment parties and functions. Pizza restaurant licensed to sell alcohol.
Premier Inn The Freeman

Albion Terrace,, Bridlington, YO15 2PJ
(01262) 411644
premierinn.com/gb/en/hotels/england/east...


Hotel chain with a bar for residents and non residents. The pub is next door ,Cookhouse and pub. Here is where the food and drinks are served. 01262 411644 Email Us Directions Opening times Mon-Sat 11.30am - 11pm Sun 12pm - 10.30pm B...
Prior John

34-36 The Promenade, Bridlington, YO15 2QD
(01262) 674256
jdwetherspoon.com


Large, busy Wetherspoon pub, close to the bus station. The Prior has one large crescent shaped room, with a first floor gallery reached by a spiral staircase.Reopened Aug 22nd after refurbishment.The refurbishment has extended into the buil...
Queens Hotel
Seabirds
Ship Inn

Cliff Road, Sewerby, YO15 1EW
(01262) 672374
shipinnsewerby.co.uk


On the headland above Bridlington Bay the picturesque village of Sewerby is situated between Bridlington and Flamborough. This characterful traditional pub features lots of dark wood and in its 3 rooms which include a restaurant / carvery...
Stackhouse Bar
Stirling Castle
Telegraph
Tennyson Bar
Three B's Micropub

2 Marshall Avenue, Bridlington, YO15 2DS
(01262) 604235
threebspubbrid.co.uk


Opened July 2020, converted from a sweet shop, this new micropub applies the micropub principles so there are no keg/spirits/music/jukeboxes (or any other electronic entertainment) within the pub. They endeavour to serve a LocAle/stronger/d...
Windsor Hotel

14-24 Windsor Crescent, Bridlington, YO15 3HY
(01262) 673623


A traditional style pub with a friendly atmosphere. Bed and breakfast available at reasonable prices, and rooms with stunning sea views.
Yorkshire Tap